I'm 44 years old, work about 45 hours per week, travel 4 days out of 5 day every week, have two young children and have a busy social life.
When I finish work on a Friday evening, I usually crack open a beer before the kids go to bed, and then when the house is quiet, me and my wife will typically open a bottle of wine… or two!
"Shall we get a takeaway tonight love? I can't be bothered to cook!" is usually said by one of us by about 8pm, and when that has been consumed, we often dig into the chocolate store in the fridge.
Sound familiar?
Saturday arrives and all the food that I crave are being digested until it's then Saturday evening, only to then repeat the whole process of Friday night again!
I do love a glass of wine or two with my Sunday roast dinner followed by a Sunday night film accompanied by chocolate and crisps!
To ensure that my weekend is not a complete glutenous and lazy right off, I like to go for a Sunday morning bike ride, probably no more than about 17 miles, all done and dusted within an hour.
This has been my weekend schedule for about 7 weeks now and I love it! I really feel like I enjoy my weekends and so I should because I feel like I work hard during the week.
During that time, I have lost 10lbs of fat, so I'm really on track to hit my goal of losing 15lbs of fat within 3 months!
Yes, you heard me correctly…
How can I possibly lose weight whilst living my weekends like this?
Let me show you how I lose weight by eating what I want…
Exactly How a 44 Year Old Man Loses Weight
As I have said before, I am able to lose 2lb of body fat per week by eating and drinking what I want at the weekends, and every year I do the same thing whenever I feel the need to shift some Christmas and winter excess weight.
What's really interesting is that I am surrounded by people who have busy lives, and I hear the same thing over and over by these people "I'm too busy to exercise" or "I travel so I can't find the right things to eat while I'm on the go" or "parenting is so stressful, I just can't diet"
Well, as I have just said, I have all these things going on in my life, so let me show you how it's possible to lose weight despite these things going on for me.
The key to how I lose weight is based on three things
Ketosis diet
Intermittent fasting
Regular but short exercise
Simple huh?!
Ketosis diet (keto) is a fantastic diet which is rapidly becoming one of the most praised diets out there. It's not for everybody but if you can make it work for you, it's like taking one of these imaginary amazing fat loss pills that people advertise on the internet.
When I get my body into ketosis, the weight literally falls off me!
Basically, keto diet is when your body starts using fat as a fuel instead of carbs, therefore looks to burn nobody fat as a source of energy at a time where you are in a calorie deficit state.
Before I explain specifically how I can combine keto diet with these overindulgent weekend routines, I first need to explain a little more about what Keto is…
What Is Keto Diet?
The ketogenic diet is a very low-carb, high-fat diet that shares many similarities with the Atkins and low-carb diets. Although it's like Atkins, they health impacts are very much different. Read this article here to see the difference between the two diets.
It involves drastically reducing carbohydrate intake and replacing it with fat. This reduction in carbs puts your body into a metabolic state called ketosis.
When this happens, your body becomes incredibly efficient at burning fat for energy. It also turns fat into ketones in the liver, which can supply energy for the brain
Ketogenic diets can cause massive reductions in blood sugar and insulin levels. This, along with the increased ketones, has numerous health benefits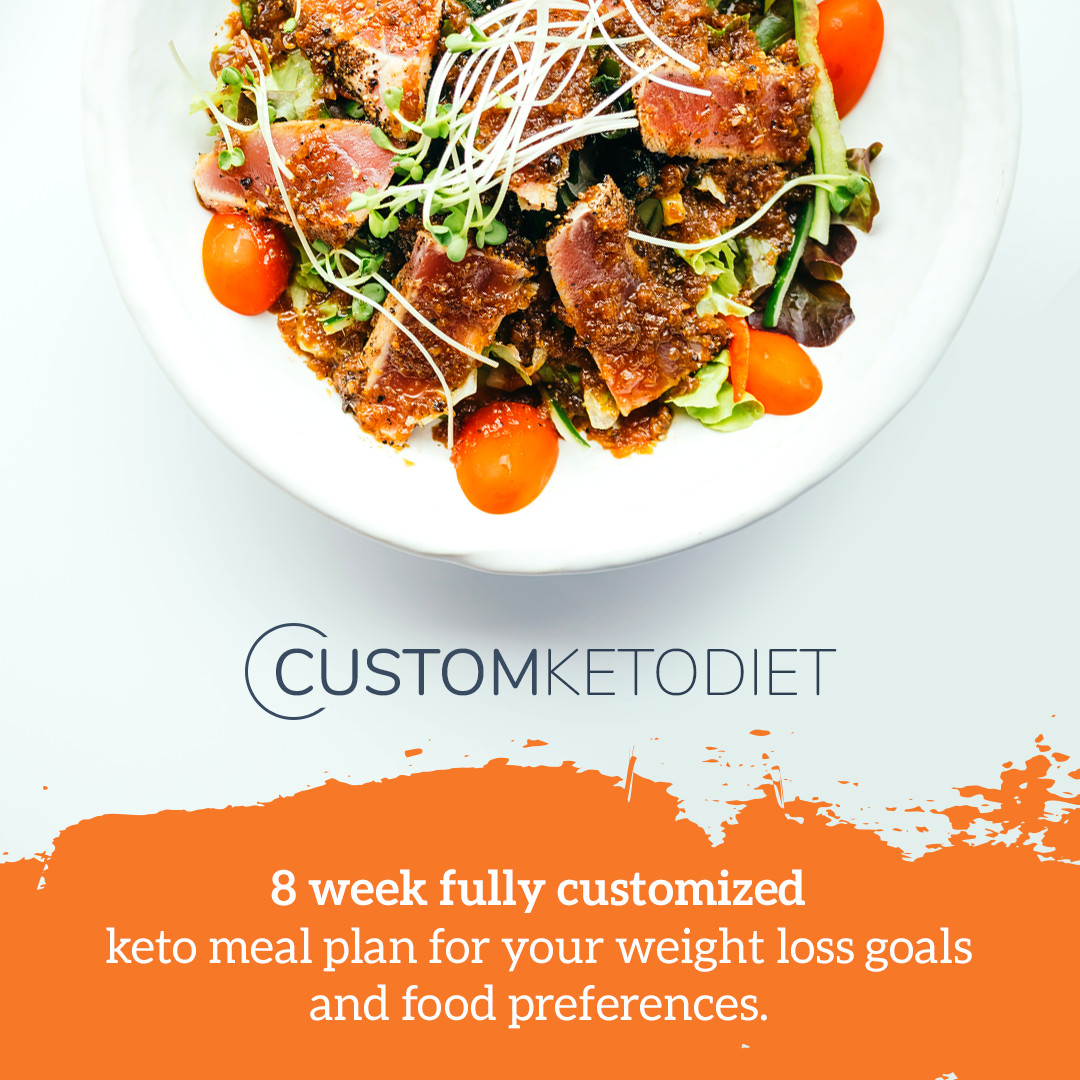 How Do I Use Keto Diet In My Routine?
I only do keto diet for 5 days per week (Monday to Friday) and despite it normally taking a few days to get to a state of ketosis, I manage to get myself therefore quicker than that.
On top of that I try to consume less calories than I need in the first few days of the week, so although I'm not yet in ketosis, I am still burning fat through traditional calorie reduction methods.
So, to summarise, I am burning fat 5 days per week, but from about Wednesday onwards I will be in ketosis and really burning it away quickly.
Some of you who know about ketosis will be saying "that's BS because it takes about 4 days to get to a state of ketosis". Well typically that's true, however if you start the week with intermittent fasting, you can get there much quicker.
Intermittent fasting is another well documented way of losing weight and regulating a healthy body, and I use it twice a week. Once on a Monday and then again on a Friday. I'll come on to talk about Friday in a moment.
So, I don't eat my first meal on a Monday until about 4pm because that's about as long as I can last before I start to get a bit of a headache. It's long enough to empty quit a lot of carbs from my system because I will have gone about 20 hours since my last meal.
Another neat trick is to do some fasted exercise in the morning because it helps to get the carbs out of your liver and muscles.
I repeat this exercise on a Friday because If I am about to tuck into beer, wine and chocolate on Friday night, it means I won't be consuming lots of calories in that day despite the binge!
So now I have only Saturday and Sunday where maybe the calories are a little too high for weight loss, however I believe that my Sunday bike ride means It keeps this relatively under control.
My Monday to Friday routine is so effective, it's almost like Saturday and Sunday my weight will be staying static, or maybe increase very slightly.
In fact, because my body is used to burning fat in the week, I believe the switch to a carb heavy diet turns my metabolism up slightly and therefore burns the additional calories off for me. Win win!
Once more factor to ensure that I burn fat as quickly as possible is that I exercise regularly. Now it is possible to lose weight without exercise, but it's more difficult and will take longer.
The good news though is that most of my exercise is done in 15 minutes sessions!
I have already mentioned that I cycle on a Sunday morning, and I also do a 1-hour bike ride mid-week. Apart from that I only do 15-minute sessions.
I try at least to do one 15-minute session each day which I try and do in the morning before eating. That way your metabolism speeds up and burns more fat during the day. This is always a HIIT or a kettlebell workout. If you are only exercising once a day, it must be intense!
If I have chance to do one more piece of exercise, I will try and do some heavy weights lifting in th evening because when you stress your muscles during exercise they will be working hard for up to 2 days to repair muscle tissue, therefore keeping calorie burning is higher during this time.
As your exercise windows are only 15 minutes, you need to choose exercises that are as effective as possible.
What Types Of Meals Do I Eat?
As I have already mentioned, I will fast on a Monday and a Friday, so it really only need to eat keto foods for a few days every week.
With that said, keto food is fantastic, and I love it! I basically get to eat all my favourite foods, such as eggs, avocados, steak, chicken, pork, cheese, nuts and vegetables such as broccoli and cherry tomatoes.
As fats and proteins are the main food types allowed on the keto diet, I will typically eat chicken or fish as my main protein source, and half an avocado as my main source of fat in each meal.
As you are allowed to have a portion of fibrous carbohydrates in each meal, I will typically have broccoli or cherry tomatoes with each meal, mainly because they are anti-oxidants and I want to ensure that at a time where I'm heaving less fruit each day, that I am at least eating vegetables that combat nasty illnesses such as cancer.
Because these days we are so used to consuming rice, pasta and bread-based products, the assumption can be made that eating keto foods will be boring and bland, however as you can see from these meals below, keto food is not boring and bland!
To find a variety of fantastic meal option you can simply type 'keto' in to google or Instagram and be faced with hundreds of meal options to choose from.
On my quest to find fantastic meal options for my keto diet I have tested every keto book, recipe book and Instagram channel, and I have found a company called 'customer Keto Diet'.
These guys have a free recipe book which not only has fantastic keto recipes in, but also has a comprehensive guide to keto diet included.
They also have a tailored meal plan option available for those that want to receive specific recipes sent direct to you, based on your food preferences.
You can find the custom version here, but if you just want the free recipe book, simply click here and I'll send it to you straight away.
Not only can you find meal chooses for when you are at home, but there are also snack and meal choices that are effective for when I am travelling too.
Just simple snacks like cashew nuts, olives and cheese can be great options for when you are travelling with work, and maybe sometimes it's not appropriate or easy to pull a chicken salad out of your bag!
That said, with a little bit of meal prep, I still manage to maintain my diet focus when I am on the road for work. It just requires a little bit of extra thinking!
So, there you have it, this is how I can lose weight whenever I choose and still manage to maintain the weekend lifestyle that I wish. It really works for me and I enjoy it too.
If I really want to boost my weight loss then I will go a weekend where I don't drink alcohol, and I do continue my keto diet right the way through to the following weekend. Just that one weekend of maintaining the diet allows me to drop about an extra 2lb of fat during that two-week period.
It's up to you how hard you want to go at it, but a steady weight loss can be achieved without having to work too hard.
This is how I lose weight by eating what I want, you can do it too.
If you want to discuss this diet more with me, then drop me an email at contact@winning-habits.com and I will be happy to help you.